– Credentials
MD: Wake Forest University School of Medicine; Winston-Salem, North Carolina
Internship: Internal Medicine and Family Medicine, Pitt Memorial Hospital/East Carolina University School of Medicine; Greenville, North Carolina
Residency in Psychiatric Medicine: Pitt Memorial Hospital/East Carolina University School of Medicine; Greenville, North Carolina
Fellowships:
Consultation-Liaison Psychiatry: Duke University Medical Center; Durham, North Carolina

Integrative Medicine: Dr. Andrew Weil's Arizona Center for Integrative Medicine; Tucson, Arizona
Board Certifications:
American Board of Psychiatry and Neurology

American Board of Integrative Holistic Medicine
Licensure:
MD, Arizona

MD(H), Arizona
Homeopathic Training:
American Medical College of Homeopathy: Homeopathic Practitioner Program (1000+ hours); Phoenix, Arizona

California Center for Homeopathic Education: 900+ hours' in-depth training in Vital Sensation Method of Homeopathy; San Diego, California

Various other homeopathic teachers: 800+ hours' live educational seminars and continued training
Coaching Training and Experience:
Integrative Health Coaching: Duke Center for Integrative Medicine

Certified Executive Coach: Center for Executive Coaching

Certified Physician Burnout Prevention Coach: The Happy MD

Member, TheHappyMD.com Coaching Alliance

Advanced Certified Personal and Executive Coach Training, 128-hour track: College of Executive Coaching. Anticipated completion with ICF certification, Summer 2019

Emotional Intelligence EQ-i 2.0 and EQ 360 Certification

Certified Facilitator of Dr. Brené Brown's Daring Way™ and Rising Strong™ Programs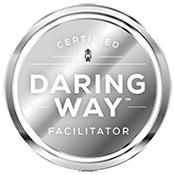 Trainings for Personal Growth and Development:
Mindfulness Meditation (Drs. Jon Kabat-Zinn and Saki Santorelli) – personal practice for over 25 years

Mindful Self-Compassion with Drs. Kristin Neff and Christopher Germer

Mind-Body Medicine (Dr. James Gordon and others)

Reiki Master since 2000

Multiple physician healing retreats (Drs. Lee Lipsenthal, Rachel Remen, and others)

Ho'oponopono (ancient Hawaiian method of problem-solving and stress release — Dr. Ihaleakala Hew Len and others) –
ongoing practice since 2005

The Three Principles, based on the work of Sydney Banks — ongoing study, and mentoring with Drs. Linda and Bill Pettit
Mindful Self-Compassion with Dr. Kristin Neff and Dr. Christopher Germer 
5 Day Intensive – March, 2017
Silent Retreat – July, 2018
Teacher in Training – May, 2019 – Present
Feeling Stressed?
Wholehearted Doctoring provides coaching and support for physicians who feel over-stressed, disillusioned, or burned-out – helping them use these experiences to transform their work, lives, and organizations. Once we learn to effectively care for ourselves as human beings, we physicians can reconnect with our calling as healers and leaders in medicine.
Seeking Physician Coaching?
Join My Community
Receive tips and information about:
Preventing physician burnout  |  Improving both physician well-being and medical culture | Leadership and the Quadruple Aim in medicine  |  Use of Mindful Self-Compassion in medicine  |  Emotional Intelligence in medicine, and much, much more.